| | | |
| --- | --- | --- |
| | LANDER essentials ® Makes a Great Addition to Any Holiday Gift Basket! | |
| | | |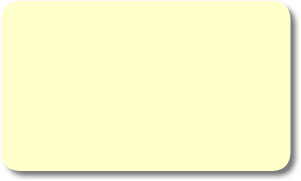 3-in-1
Bubble Bath, Bodywash and Shampoo
LANDER essentials® Bubble Bath softens and smoothes your skin with a creamy, rich fragrance and leaves you feeling refreshed. Everybody needs a little indulgence and you deserve it! A soothing experience for mind and body alike and at a price you can feel good about. Try our Milk & Honey, Cucumber Melon, Sugared Vanilla, Lavender & Chamomile, Rose Petals, Ocean Breeze, Lemon Citrus, Cinnamon Swirl, Lilies & Lilacs, Berry Kiss. Available in 25 oz. or 50.7 oz. size.
LANDER essentials® carefully formulated Foam Bath will take you to that beautiful and fragrant place where the calming benefits envelope you while you bathe. Try each of our great fragrances including Fresh Lavender, Cucumber Melon and Milk & Honey. Available in a 1 Liter bottle (33.8 oz.)
LANDER essentials® 12 oz. Bath & Body Oil will leave your skin feeling soft and smooth. Massage this refreshing scented oil directly onto your skin or pour it into your tub for a heavenly bath experience. Available in Fresh Lavender, Coconut, Vanilla Crème Caramel or Milk & Honey.
Indulge in a fragrant aroma while making bath time easy! Enjoy the sensory delight of thousands of tiny bubbles, the feeling of clean, soft skin and shiny, ready-to-style hair with LANDER essentials® 3-in-1. 32 oz. bottle is available in Fresh Lavender, Coconut, Orange Ginger or Vanilla Crème Caramel. Our new Sensitive Skin Formula is extra gentle and contains oat extract to naturally moisturize and protect your skin!


"LANDER®'s bubbles give my skin a hint of vanilla or lavender scent that stays with me for hours."
LaRue F., Florida

Lucky, Ladies Home Journal, Redbook and Family Circle!